Your mom deserves to be showered with love 24/7, 365! But when Mother's Day comes around, it's time to go that extra mile for her.
So we have rounded up idea's for every type of mom to not only show her your love, but also make her look and feel amazing.
Want to tell your mom you love her in a big way?
I Love You
I Love You
I Love You
No better choice then our I Love U scarf that is avalible in any of our 3 scarf sizes.
Let your mom be wrapped up in your love.
A kiss for each cheek to say hello or goodbye. When it comes to the women in your life that you love there is never enough hugs and kisses.
The beautiful bold colours of this scarf Kiss Kiss come in all 3 of our scarf sizes!
Instead of a regular bouquet of flowers, why not give her ones that will never fade. Just like your love!
These beautiful Wild Flowers are somthing your Mother will enjoy for years to come!
Avalible in 2 sizes.
What Mom doesn't want to know that your love for her is eternal? This becautiful graphic comes in two different styles - classic slim cut v-neck, Viv, or an more oversized tunic crew, Daisy.
Is your mom the heart and soul of the family? Why not let everyone know with our beautiful Heart and Soul rhinstone tee. With either a v-neck (Viv), crew (Karlie) or long sleeves (Catherine).
Want to give Mom the best of everything? Try one of our matching sets! Give her the tee and scarf combo so she looks elegant everytime!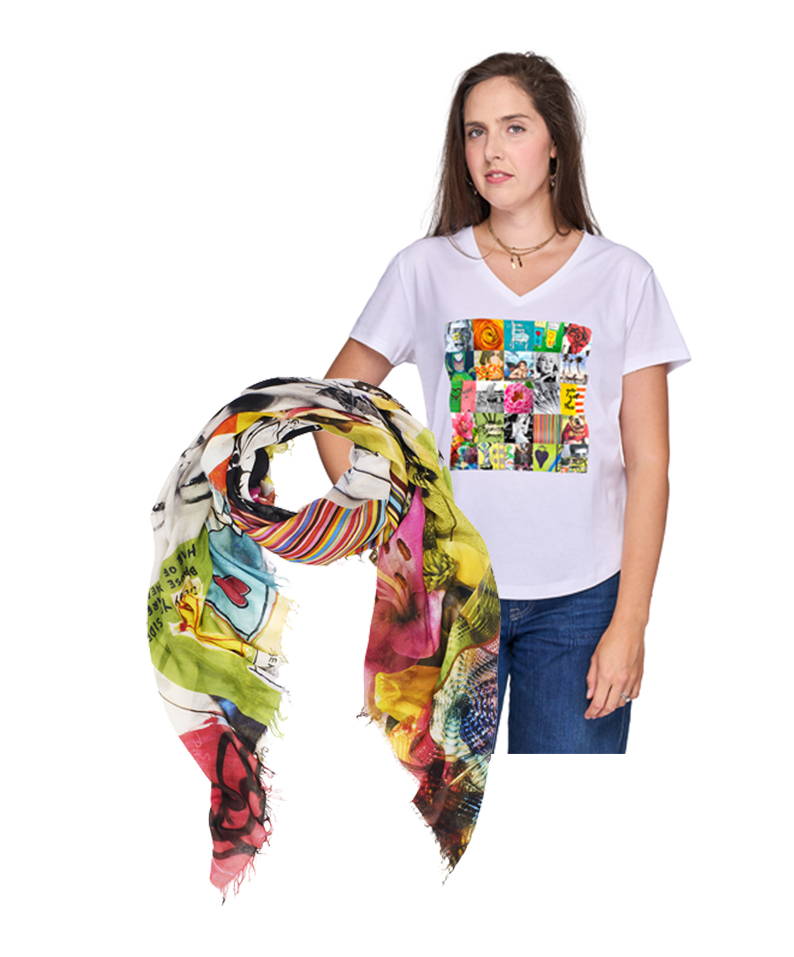 Mom's always have a million and two things on thier plate. Why not remind yours that She's got this!
She can accomplish whatever she puts her mind to.
This empowering combo is avaible in multiple cuts and sizes!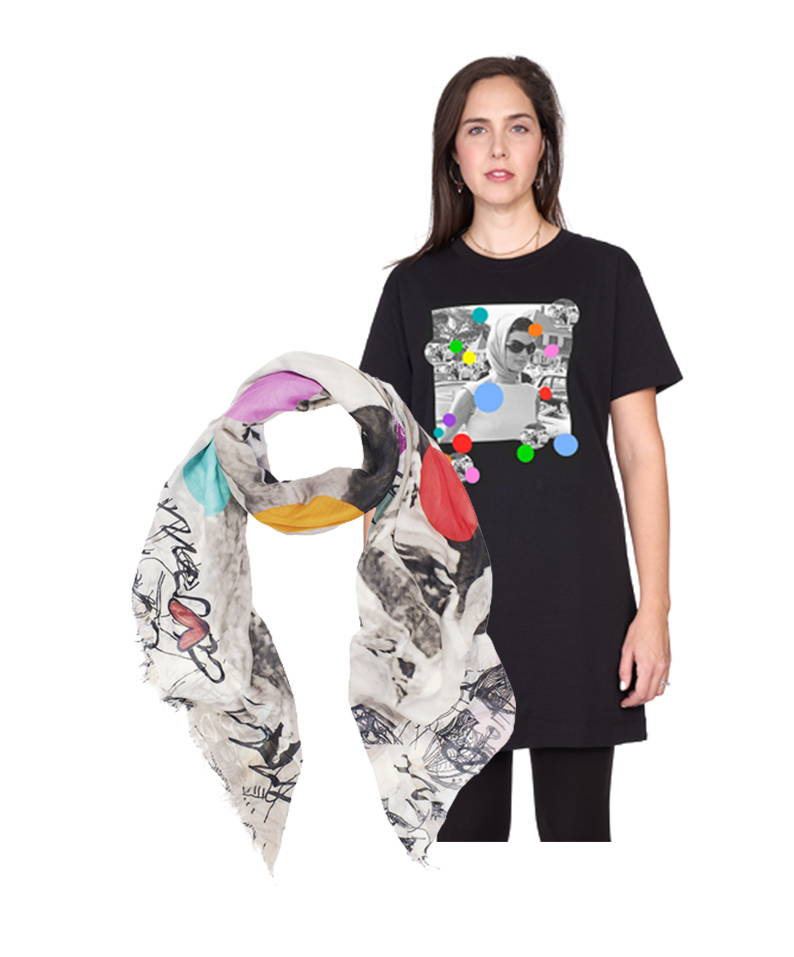 What better reason to spoil Mom then just because we love you.
This fun graphic brings together the easy nuterals of black and great with the fun loving colours and pock-a-dots!
A beautiful set which is avaible in multiple cuts and sizes!
Go ahead and spoil all the special women in your life — your mom, grandma, mother-in-law and more — with these ideas. Or get her a gift card - because afterall, mothers know best!